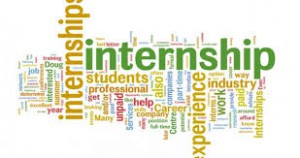 How should students use their summer holidays effectively.
With an aim to achieve exposure to the working culture, gain inside experience in a certain profession/company and have an overall personal and professional growth, students use the summer holidays and other breaks to their advantage by taking up temporary assignments and projects.
Most educational institutions encourage this form of involvement from their students and reward them with extra credit, while companies endow them with an opportunity to earn finances and work experience while making the most productive use of their summer breaks.
Internships form the training ground for the graduating students, which not only helps develop, but also helps acquire the skillsets required for their choice of professional careers. This also aids students in finalising if that is indeed the long term career choice they want to pursue ahead. With a variety of interests and variable specializations available today, it sometimes becomes difficult to have a clear cut professional goal that would be best suited for an aspiring professional. Hence, these internships and programs come to the rescue by giving the students the opportunity to get the clear picture and understanding of the challenges and requirements involved in a certain profession.
Summer internships/Summer camps
These internships vary in every capacity from companies, institutions, industry, demography etc. The intern could be on a fully paid terms with the company or partly paid terms in the form of stipend or just for gaining work experience. Although internships are offered across all industries in quite a number of companies, most popular form of internships programs revolve around research, industry analysis, market study, product introductions and promotions, marketing projects based work to name a few.
Apart from exploring and practising different professions, these internships focus on relationship building through networking and open a scope for permanent absorption within the company after the completion of the internship term based on the one's performance. This also benefits the organisation by ensuring a work ready employee after trying and testing their abilities.
Advantages of internship programs/camps:
Internship programs helps the students leverage their professional and social network.
It helps ease transition from classroom to work place.
It opens option for potential long term opportunities.
It helps students pursue their passion and gauge their performance in the real world.
These programs help polish and practise existing skillsets and obtain new ones.
This is the best medium to connect with big names in the industry and showcase your talent, passion and capabilities. Most of major companies participate in these internship programs.
This experience highlights and adds weight to the candidate resume.
It provides an opportunity to associate with role models/mentors/professionals in the industry and learn from them.